SCHEDULE
Saturday, 07.13
9am – 12pm
Complexity and Variety in Yoga and Life
As we age, it is natural for habits to take over. We fall prey to mindless repetition. Asymmetries are exacerbated. This leads to joint disease, and to restricted and unhealthy connective tissue. Over time we become more prone to inflammation and injury of tendons, ligaments, and cartilage. Fascia hates repetition. It loves variety and complexity. In this workshop we will apply principles of 'anti-fragility', including: optionality; complexity; and variety in order to reverse the aging process and restore youth – first in our attitude, then in our breath, then in our movements, and over time, in our body.
1 – 4pm
Integrating the Breath into Asana Practice
When we move as deep into a pose as we can the breath is sacrificed. Overtime we develop poor breathing habits in these poses. When you experience the difference that a breath centered practice makes you will never want to go back. Learn how to use all 8 areas of your lungs in different combinations to support your breath. Then explore how to emphasize different combinations to breath in each different pose, and during transitions.
Sunday, 07.14
9am – 12pm
Yoga Asana and Pranayama for the Endocrine System
One of the things that distinguishes yoga from most Western exercise programs, is Yoga's emphasis on the health of the endocrine system. In this workshop we will explore how our thinking, breathing, posture and asana practice can affect the endocrine system. We will touch lightly on the interaction of the nervous system and the endocrine system, with subtle energy.
1 – 4pm
Yoga and Altered States of Consciousness
This workshop delves into lesser known practices from a variety of less well known styles of yoga including Kriya Yoga. These include eye exercises, perception training, paradigm shifting, visualization, and somatic yoga. Some students call this 'Spacey/Floaty' yoga! Come experience for yourself the power of meditative movement and concentration to slow down the frequency of the mind and lead to altered states of perception.
---
One workshop $60
Any Two workshops $105
Any Three workshops $145
All Four workshops $180
---
Location:
Morning Glory Yoga Studios
207 East Main St
Nacogdoches, TX. 75961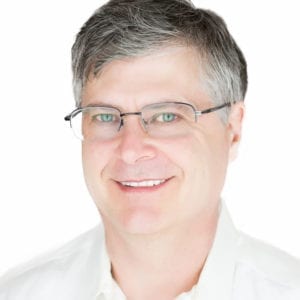 Charles F. MacInerney, E-RYT-500, has practiced Yoga since 1971. He is known for his fun and playful teaching style as he leads students into a deeper understanding and appreciation for yoga. Charles is a gifted generalist and as one studio owner put it, "the most out-of-the-box thinker that I know." He started teaching full time in 1989. He is a pioneer in laying the foundation for Yoga's growing popularity in Texas. In the early 1990's he was the first Yoga teacher in Central Texas to bring yoga into schools (A.I.S.D. & E.I.S.D), 4 universities including the University of Texas where he worked with students, faculty, administration, dormitories, Women's Athletic Program (Track, Gold and Volleyball teams), and Departments of Dance, Music, Kinesiology.
He introduced yoga to four hospitals and set up two Cardiac Yoga Programs (Seton Hospital and The Austin Heart Hospital). Charles also led the way in bringing yoga into the workplace. His clients include numerous Government Agencies, IBM, Motorola, Apple, 3M, and Sematech. He teaches ongoing yoga classes in Austin, offers yoga workshops at studios around the country, and leads Yoga & Meditation Retreats as well as Yoga & Writing Retreats throughout the US, Mexico, Costa Rica and Guatemala. He is the founder of Expanding Paradigms through which he regularly presents at National and International Conferences. He has written articles for numerous magazines including the Yoga Journal. In 2014 he presented at the International Association of Yoga Therapy conference in 2014.
Charles is also the Founder of the Free Day of Yoga, Living Yoga Teacher Training Program, and the Texas Yoga Retreat. Please visit his primary website at www.YogaTeacher.com, contact him by email: [email protected], or call or text Charles at 512-459-2267.