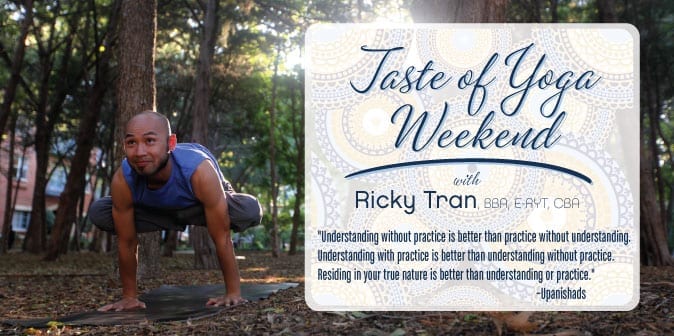 Join nationally celebrated yogi Ricky Tran for an illuminating weekend of spiritual practice.
Ricky's engaging style of teaching will educate, entertain and enlighten practitioners of all levels. Bring your towels and expect to sweat. You are welcome to take notes but no recording.
Friday –
Master Class – Ashtanga Krama – The Sequence of Yoga
6:00 pm – 9:00 pm
Ashtanga Yoga is also known as 8 Limbs of Yoga. What are the 8 Limbs and how can we incorporate it into our modern life? Join us for an interactive lecture followed by a mindful vinyasa practice weaving sun salutations, bends, folds, twists, arm balances and inversions. All levels welcome, though some vinyasa experience is a plus.
Saturday –
2 sessions, 9:00 am – 12:00 pm & 1:00 pm – 4:00 pm
Foundations – Bandhas and Pranayama – Locks and Breath – (Morning practice)
9:00 am – 12:00 pm
The author of the Hatha Yoga Pradipika 15th century CE, Swami Svatmarama clearly states that hatha yoga is pranayama; hatha yoga is a breathing exercise. Sri T Krishnamacharya, considered the grandfather of modern yoga by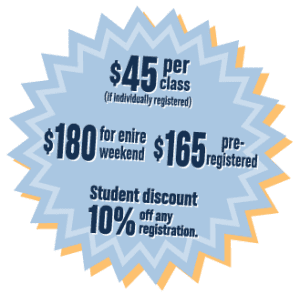 Yoga Journal, said that yoga done without breath and bandhas is of no use and may be harmful for some. Explore 3 bandhas as well as various pranayamas found in yoga. End with 60 minute vinyasa practice with special pranayama, both with bandhas. Arrive on an empty stomach.
Vinyasa Clinic – Hips and Twists – (Afternoon vinyasa clinic)
1:00 pm – 4:00 pm
Success in yoga can be speedy if the right knowledge is applied at the right time. Join us for this vinyasa class targeting hip opening and spine twisting. Twisting the torso helps lubricate the spine as well as detoxifies the organs and creates tremendous heat for purification. Opening hips help with all seated postures as well as releasing emotional baggage. We will explore lotus pose, legs behind the head and hummingbird/dragonfly pose.
Sunday –
Master Class – A Journey Into Bliss
10:00 am – 1:00 pm
Join us for a strong and sweaty finale to an illuminating weekend with Ricky Tran. We will incorporate many of the things learned this weekend and end with some chanting and meditation. All are welcome, though some experience is required. Bring a couple towels; this one will be sweaty!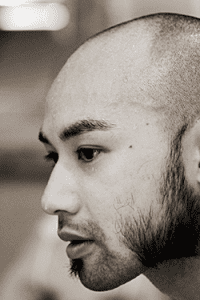 Ricky Tran, BBA, E-RYT, CBA, founder of Krama Yoga Center, Castle Hills Yoga, Breakfast Yoga Club and TranBand is widely recognized as an inspirational leader and accomplished yoga practitioner. His lectures and workshops on external and internal yoga covers many aspects of yoga with illuminating perspectives on all levels of postures, breath, mind, philosophy, and yogic lifestyle. His inspirational teachings of Sanskrit and the Yoga Sutra of Patanjali are easily digested by the Western mind. His rich personal experiences offers expert guidance on healing and transformation through a consistent practice and the transcendental stages of meditation that leads to profound insight, liberation, and enlightenment.
Ricky earned a BBA in Entrepreneurship, Strategic Management and Real Estate from the University of North Texas. He leads workshops, trainings and retreats throughout the United States including Kripalu Center for Yoga & Health, the largest and most established retreat center for yoga, health, and holistic living in North America and at the Texas Yoga Conferences. He is a founding partner at OneYogaUSA and he is visiting yoga faculty at Loyola Marymount University in Los Angeles. He is also on the 200 hour and 500 hour teaching faculty at Aananda, Inc. School of Hatha Yoga in South Florida. He currently lives in Dallas, Texas but is often traveling and spreading the yoga love.