Morning Glory Yoga Studios has partnered with Dr. Sydney Kroll of Pineywoods Psychological Services and will host an 8-week Mindfulness-Based Stress Reduction Intensive.
---
Offered for the first time in East Texas, this evidence-based program will teach participants to be more responsible in the management of their own health, vitality, and healing, and to find greater balance, ease, and peace of mind.

MBSR combines mindfulness meditation and yoga in an 8-week intensive training. This practice is ideal for cultivating greater awareness of the unity of mind and body, as well as of the ways the unconscious thoughts, feelings, and behaviors can undermine emotional, physical, and spiritual health. Mindfulness has been shown to positively affect a range of autonomic physiological processes, such as lowering blood pressure and reducing overall arousal and emotional reactivity.
It's been estimated that stress contributes to 80% of medical office visits. Stress exacerbates physical pain, hypertension, and various medical conditions, and can lead to declines in immune functioning and overall physical well-being. In addition, stress causes irritability, relationship problems, and declines in performance and reliability, which can in turn lead to more significant anxiety and depression. But unlike many other physical concerns, we have the ability to manage stress and its effects.

This class will teach a variety of mindfulness-based stress reduction and self-care skills that can be integrated into participants' lives on a regular basis. The foundation of the class is mindfulness, which means paying attention to our experience without judgment. This class is modeled on the work of Jon Kabat-Zinn at University of Massachusetts Medical School.  By bringing more awareness to their lives, participants can learn to respond with choice rather than reacting automatically.  Participants will learn to access powerful inner resources to enhance coping and to live their lives with more balance and clarity. Mindfulness will be cultivated through both informal and formal practice.  In addition, participants will be taught a variety of ways to counter stress physiology, cognitive behavioral strategies to increase self-awareness regarding distorted thinking patterns, and nutrition management.
Research supports the following benefits of MBSR:
Reductions in pain levels and ability to cope with chronic pain

Decreases in anxiety, depression, hostility

More effective stress management

Increased ability to relax

Greater energy and enthusiasm for life

Improved self-esteem

Improved ability to deal with short and long-term stressful situations
Who can benefit?
Anyone who would benefit from learning stress management skills, individuals with anxiety, panic, or mild to moderate depression, and individuals with health conditions, such as pain and chronic medical conditions, that are exacerbated by stress.
Anxiety

Work, Family, Financial Stress

Asthma

Heart Disease

Headaches

High Blood Pressure

Sleep Problems

Fatigue

Fibromyalgia

Post-traumatic Stress Disorder

Eating Disturbances

Panic Attacks

Anxiety and Depression

Chronic Illness and Pain

Grief

Gastrointestinal (GI) Distress
---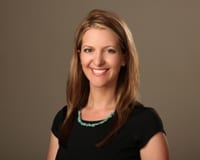 Dr. Sydney Kroll is a native of Nacogdoches and received her undergraduate degree at The University of Texas at Austin and her Master's and Doctoral degrees in Clinical Psychology at Baylor University. She has been using mindfulness-based interventions for over a decade in behavioral health settings, including university counseling centers, the Veterans Healthcare Administration, and currently in her private practice. Dr. Kroll specializes in using integrative interventions to treat trauma, stress, and depression, as well as to manage chronic pain and health issues. She provides training across the country in state-of-the-art mindfulness practices and is excited to offer her expertise to the East Texas community.
---
Where:

MGY2, 409 East Main St
When:

   Every Thursday beginning January 5 – February 23, 2017
Time:

    7pm – 9pm
Cost:

    Non-Members : $400 (Yoga included)
              Members: $325.00
---
*Course may meet requirements for continuing education/professional development for mental health and medical professionals. Call for information.
*You may be able to pay for the cost of this class with funds from a health saving account. In addition, Dr. Kroll can provide you with information about requesting out-of-network reimbursement from your insurance company for part or all of the class cost.