Mark your calendar for Charles' annual summer visit! Online registration is now open.
Friday, 07.28.2017, 6:00-8:00pm
Massage Roller Clinic
Massage Roller Clinic: We will learn how to use and play with a variety of tools to help massage muscles and fascia. These practices, when combined with yoga, can speed up the transformation of the body by breaking up adhesions and scar tissue, increasing circulation of blood and lymph and helping to hydrate the fascia of the body. They also help to open up the intercostal muscles allowing for improved breathing, and restoring flexibility to the spine. As part of this clinic we will make your own custom sized back roll and a tennis ball massager which you can continue to use as part of your home practice. The two massage tools are included in the workshop registration fee.
Saturday, 07.29.2017, 9:00am-12:00pm
Dharana: The Art of Concentration
Improving Concentration: Dharana is the 6th limb of Yoga and teaches the student to bring their mind to one-pointed-attention. The ability to concentrate the mind is probably the most important skill you ever learn. As your concentration improves, so will your yoga improve. But greater concentration will also enhance your performance at work, at play, and improves communication skills and intimacy. A large part of this workshop is about learning to eliminate boredom and anxiety from your life in order to enhance performance. This workshop is a combination of lecture, discussion interspersed with fun experiential activities to deepen our understanding and appreciation for the principles discussed.
Saturday, 07.29.2017, 1:30-4:30pm
Balance: Aligning with Gravity
Balance: Aligning with Gravity: Good balance improves athletic performance, promotes a sense of well-being, decreases the likelihood of falling, lessons the chances of injury if we do fall, and is essential for those who wish to age gracefully. Improving balance improves concentration both the intensity and duration of attention. We will start with an overview of balance theory, then explore these ideas in our asana practice, and after a guided relaxation, we will close with a discussion of how lessons learned in physical balance can be applied to find balance in the larger arenas of life, including relationships, business, wellness and others.
Sunday, 07.30.2017, 9:00am-12:00pm
Exploring the Bandas in Asana
Exploring the 4 Bandhas in Asana Practice: In Sanskrit, Bandha means arrest, lock, or tighten. The 4 Bandhas involve isolating and tightening different areas of the body. I was introduced to the bandhas by my first yoga teacher when I was 11. Back then (the 1970's) they were taught as stand-alone practices and practiced vigorously. More recently I discovered that the Bandhas can be engaged more delicately as a meditation target, engaged lightly in improving posture, engaged moderately to support most asana poses like chair, triangle, and downward facing dog, engaged strongly to protect the spine from injury in strong backbends, and engaged and released rhythmically to increase circulation in the pelvic floor. Women have long been informed of the importance of exercising the pelvic floor, but men can also benefit from this, especially in the health of the prostate gland. Note, bandhas should not be practiced while pregnant.
---
One workshop 

$60

Any Two workshops 

$105

Any Three workshops 

$145

All Four workshops 

$180
---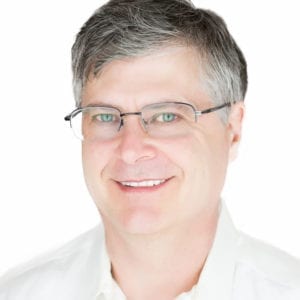 Charles F. MacInerney, E-RYT-500, has practiced Yoga since 1971. He is known for his fun and playful teaching style as he leads students into a deeper understanding and appreciation for yoga. Charles is a gifted generalist and as one studio owner put it, "the most out-of-the-box thinker that I know." He started teaching full time in 1989. He is a pioneer in laying the foundation for Yoga's growing popularity in Texas. In the early 1990's he was the first Yoga teacher in Central Texas to bring yoga into schools (A.I.S.D. & E.I.S.D), 4 universities including the University of Texas where he worked with students, faculty, administration, dormitories, Women's Athletic Program (Track, Gold and Volleyball teams), and Departments of Dance, Music, Kinesiology.
He introduced yoga to four hospitals and set up two Cardiac Yoga Programs (Seton Hospital and The Austin Heart Hospital). Charles also led the way in bringing yoga into the workplace. His clients include numerous Government Agencies, IBM, Motorola, Apple, 3M, and Sematech. He teaches ongoing yoga classes in Austin, offers yoga workshops at studios around the country, and leads Yoga & Meditation Retreats as well as Yoga & Writing Retreats throughout the US, Mexico, Costa Rica and Guatemala. He is the founder of Expanding Paradigms through which he regularly presents at National and International Conferences. He has written articles for numerous magazines including the Yoga Journal. In 2014 he presented at the International Association of Yoga Therapy conference in 2014.
Charles is also the Founder of the Free Day of Yoga, Living Yoga Teacher Training Program, and the Texas Yoga Retreat. Please visit his primary website at www.YogaTeacher.com, contact him by email: [email protected], or call or text Charles at 512-459-2267.
---
REGISTER TODAY!