Come out and have fun with Dani Whitehead while creating a focused and connected practice of partner acrobatics. This class will focus on creating a strong foundation of poses and transitions to build upon as your practice progresses. This class is appropriate for beginners as well as new to Acro students, no experience or partner required.
Date:
February 22, 2014.
Cost:
$30 pre reg. or $40 at door
Time:
1-4pm
Location:
To Register
Please call (936) 715 – 9909, or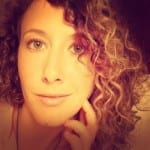 Dani Whitehead teaches Forrest Yoga as well as Acrobatic Partner Yoga. She is located primarily in Austin, TX. but travels worldwide to offer workshops of many kinds. As well as a weekly class schedule, Dani also provides a personalized yoga practice, available to people with busy schedules, via a number of various media portals. Some of the avenues used are: Skype, Phone calls, and Email based sequences.
for more about Dani Check out her website whitehawkyoga.com
[slideshow_deploy id='1205′]
Download the flyer here. (12.7 MB's .pdf)