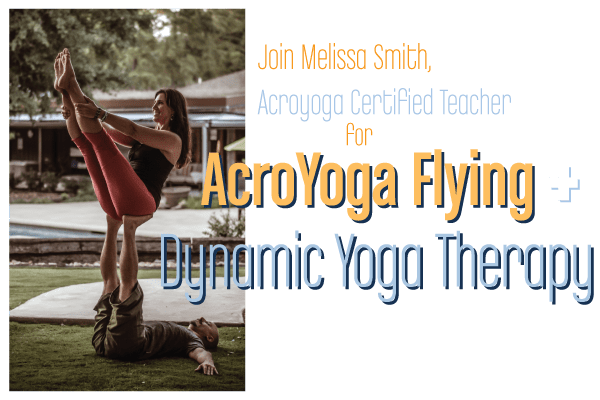 At Morning Glory Yoga – Nacogdoches, Texas
Sunday, June 8 – 1:00-3:30pm
Sunday June 8 – 4:00-6:30pm
Monday, June 9 – 9:00-10:30am
Monday, June 9 – 5:45-7:45pm
Tuesday, June 10 – 9:00-10:30am
Earl bird:
$25 per session, $120 for all five, by June 1
After June 1:
$30 per session, $150 for all five.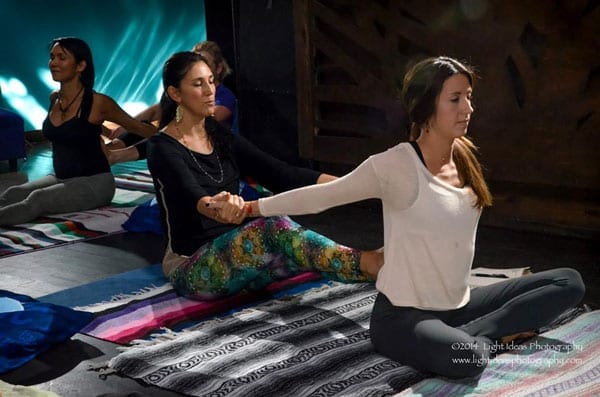 Sunday – 1:00pm – 3:30pm – Solar Acrobatic Workshop
Melissa will drill, skill and work our core in order to prepare us for basing and flying and the most encouraging role of spotting. These roles make up the beautiful community of 3 that will allow you to soar to new heights. All levels of experience welcome and no partner necessary. Being comfortable in exploring (but not necessarily having mastered) inversions: headstand/handstand is helpful and will help you progress more quickly.
Sunday- 4:00pm – 6:30pm – Lunar Healing Arts Workshop
We willl explore the lunar side of the AcroYoga practice with floating therapeutic postures where everyone has an opportunity to base, spot and fly. Thai Yoga massage will top off our afternoon of therapeutic bliss. All levels of experience welcome and no partner necessary.
Monday- 9:00am-10:30am – Dynamic Yoga Therapy: The Core
Join us for a slow flow sequence designed to strengthen your core muscles and demystify the secret in finding your "root lock" or Mula Bandha. Integrated with asana, the Mula Bandha draws energy into the body and the spine . This class will compliment the weekend workshops as we discover the benefits of strengthening and utilizing our core muscles and specific locks within our bodies to lessen the pressure in our shoulders, wrists and upper body. Suitable for all levels and guaranteed to leave you feeling powerfully connected to the prana within.
Monday- 5:45pm-7:45pm – Restorative yoga for the heart and soul.
Discovering the art of being. In our busy world of doing, allow yourself to simply be. Discover an unhurried approach to yoga. In a world where we are in a rush to get it all in, renew your love for simplicity and ease that a mindful yoga practice can bring. This class is suitable for all levels and includes a movement warmup, followed by longer held postures designed to restore the art of being.
Tuesday- 9:00am-10:30am – Dynamic Yoga Therapy: Shoulders and Wrists
Join us for a playful exploration through inversions followed by healing strategies for the shoulders, neck and wrists. You will not only come away with a clearer understanding of the anatomy of moment and relationship of the shoulders and wrists, but enjoy a fun, exploratory practice that will give you tools for making inversions accessible. Discover therapeutic ways to restore balance to the upper body.
To Register
Phone: +1 936-715-9909
Email: Email Amy here
To Download and print flyer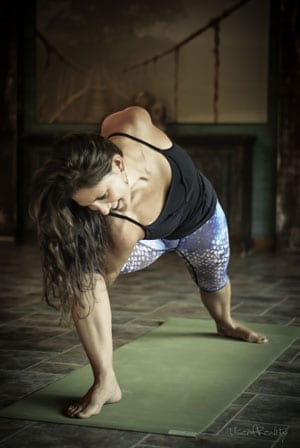 Melissa Smith, Yoga Alliance ERYT® 500 in yoga therapeutics, Yoga Teacher Trainer with Holistic Yoga Teacher Training, Thai Yoga Massage, and AcroYoga® certified Teacher. Native Texan, Melissa currently lives in Kuala Lumpur, Malaysia with her 2 sons and leads Love and Service Retreats in Thailand, Bali, Malaysia and Texas.
MelissaSmithYoga.com or on facebook