New at Morning Glory Yoga Studios

This five week, ten lesson, course is designed for complete beginners as well as hatha yoga students new to the Ashtanga system of yoga. We will work through the standing vinyasa sequence of the Primary Series of Ashtanga, preparing students to confidently participate in Mysore Ashtanga classes. Mysore Ashtanga is a silent practice where  students learn the poses of the Ashtanga sequence at their own pace as determined and with guidance from their instructor. Students are given verbal instruction and physical adjustments according to their ability so although there are multiple students essentially practicing the same routine, each student is working on an individual practice, not "in sync" with those around them. The Mysore practice is intended to be a daily practice. Traditionally practice takes place every day except for Saturdays and full and new moon days.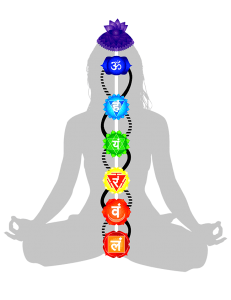 Ashtanga yoga focuses on a specific sequence of postures, always practiced in the same order. Unique aspects of this system are the use of "bandhas" (internal locks) and deep, "ujjiyia" breathing. These techniques are used to assist the regulation of the flow of "prana" (vital energy). The system is designed to enable students to develop a complete self-practice.
Ashtanga Yoga is often described as a modern form of classical Indian yoga. This dynamic practice was developed and popularized by K. Pattabhi Jois and based on the Yoga Korunta. The teachings of the Korunta, an ancient manuscript on yoga, were given to Jois by his teacher, the great yoga master, T. Krishnmacharya who learned them from his guru Rama Mohan Bramachari. Jois began teaching his Mysore Ashtanga System in 1948 and it was brought to the United States by students of his in the 1970's.
The course, which runs from Nov. 5 – Dec 10, will take place Tuesday and Thursday evenings from 7-8:00 pm at the Morning Glory Yoga Studios in downtown Nacogdoches.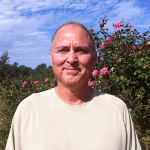 Richard Forrest, a dedicated student of the teachings of K. Pattabhi Jois, will teach this course. Forrest recently received his teacher training from internationally known Ashtanga yoga teacher David Swenson.
Cost:
$95 (Non-Members)
$65 (Members)