Come explore and learn the basics of yoga and meditation in a safe, welcoming, and non-judgmental environment with Keith Mitchell, former All-Pro NFL player turned internationally renowned yogi and Mindfulness Coach.
This class has been created to provide an accessible immersion that gives you practical skills needed to make yoga and meditation part of your daily life.
In this relaxing, renewing, and inspiring class you will experience the benefits of yoga and meditation which include;
User-friendly yoga good for beginners
Breathing techniques to calm the nervous system and promote deep relaxation
Meditation techniques to steady the mind and improve focus
A physical yoga practice to strengthen the body and improve flexibility, circulation, and body awareness.
---
Instructor: Keith Mitchell
Date: 03.09.2018
Time: 6:00 – 7:30PM
Location: MGY2, 409 East Main St
Investment: $20 General, $10 SFA and High School students
*The session will last 90 minutes: 15 min Intro, 60 min class, 15 min Q/A.
---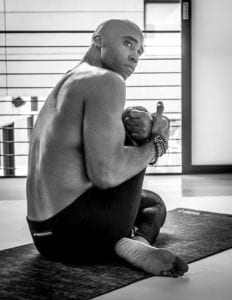 BIO: Keith Mitchell is a former NFL All-Pro linebacker for the New Orleans Saints, Houston Texans, and Jacksonville Jaguars whose career came to an abrupt end with a tragic tackle that left him paralyzed him from the neck down.
The inability to use his physical body put Mitchell on his spiritual path and new life purpose. During the recovery process, Keith became a master of conscious breath, mindfulness and developed a new relationship to Self. After regaining functionality, he used Yoga to rebuild his body and integrate a new level of consciousness.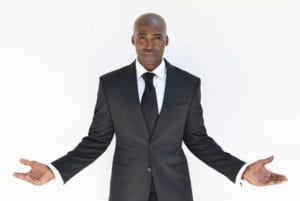 Keith's compelling story of healing trauma through holistic practices has captured the attention of a global media audience including Dr. Oz, MSNBC, and CNN. He intends to create change on a legislative level through his Congressional Yoga Association with congressmen Charles Wrangle and Tim Ryan. His care plan, developed in partnership with the University of Rochester, help veterans heal Post Traumatic Stress Disorder and trauma through holistic practices. He created the Light It Up Foundation as a vehicle for educating a national community on health, nutrition and emotional well-being. More than 10k people participated in the organization's most recent event in Los Angeles.
---