Tai Chi is a Chinese Martial Art that focuses on breathing, relaxation, balance and over all better health.
MGY2 is excited to provide a space for the Nacogdoches community and surrounding areas to learn the art of Tai Chi from a skilled teacher. Please join us on Wednesdays at 5:45pm in the month of September at a special introductory Drop-In fee of $10/class. Don't be shy, this class is open to any and all with an interest in Tai Chi. Chairs will be made available as needed.
We are experimenting this month to gauge interest and determine our regular class schedule so your participation is greatly appreciated and necessary for success. This is our great fortune to have such an experienced teacher as Sifu Gardner recently transplanted in Center and eager to teach right here in Nacogdoches. Please share the good news and join us beginning 09.13 at MGY2, 409 East Main at 5:45pm!
Instruction will be an hour long class including Warm Ups, Standing Gong (Root Development), Qi Gong and Silk Reeling (Spiral Movement).
These classed are designed to introduce you to the fundamentals for a better understanding of Tai Chi and find practical uses. Appropriate for everyone.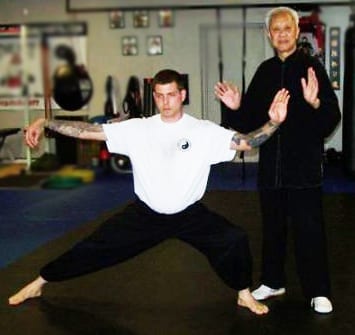 Sifu David Gardner has practiced Chen Tai Chi for 20 years. He studied under Grand Master Chen Qingzhou 19th Generation Chen Family member. He is also a Second degree Black Belt in Seven Star Mantis Kung Fu under Master Jeff Hughes.
INTRODUCTORY SEPTEMBER SPECIAL!
Day: Wednesdays in September
Time: 5:45pm
Place: MGY2, 409 East Main Street
Cost: $10 Drop In
Teacher: David Gardner
For more information please contact [email protected] or
Sifu Gardner at 512 679-6358
It is our mission to continue to serve and support a healhty, vibrant community through mind/body practices.