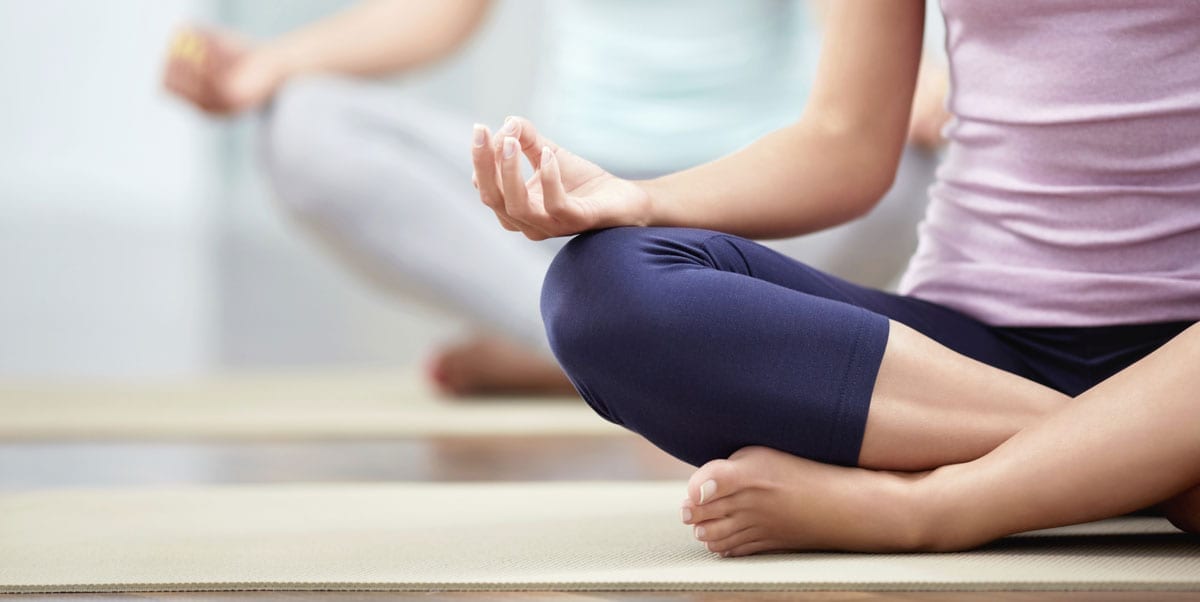 Welcome to Morning Glory Yoga Studio!
A few things you should know to enhance your learning and practice of yoga in our studio.  Thank you for practicing at MGYS!
Remove shoes at the door, we practice in our bare feet and this also prevents excess dirt on the studio floor.
Turn cell phones off and put away.  Cell phones are not permitted in the practice room.
Come to practice with an empty stomach (unless specific conditions prevent this).
Please do not chew gum and/or candy during practice.
Keep water off floor or if needed, bring a reusable water bottle and fill up with filtered water from the studio.  Always hydrate prior to class.  Drink plenty of water throughout the day.
Be early to class.  We understand life happens and we've all been late to a class – it's okay – but entering class constantly late is very disruptive and disrespectful of others.  Our practice space has no barriers from the entrance, once you walk through the door you are in the yoga room. If you do arrive a few minutes late before entering, have your keys and other noisy items contained, take a breath, come in and quietly sit at the entrance until eyes are open and movement or talking has begun.  At that point, unroll your mat quietly.  Congratulations your yoga has already begun with practice of awareness and kindness to others. 🙂
We have a limited number of $2 rental mats available but we encourage you to bring your own.  You'll benefit from having access to your own mat outside of the studio and it's more hygienic.
Wear comfortable exercise clothing.
Ask questions about anything that is unclear to you.  You may ask during class when appropriate otherwise before or after class. Our teachers are happy to discuss aspects of yoga anytime!
Refrain from wearing perfume, cologne, or strong essential oils.
If you have health issues (illness, injury, or medical conditions), please notify your instructor before class.  Not every pose is appropriate for everyone.
Let go of the competitive mindset.  Yoga is a low-impact, noncompetitive practice.
Be kind and loving to yourself by accepting where you are.  It is okay to come out of a pose before the teacher says to.  Yoga is not a "gut it out" or "no pain no gain." To the contrary, the body will respond beautifully when you show it kindness, acceptance, and love.  Rest sometimes.  Do what you can, with what you have, with where you are.
No experience or flexibility is required to practice yoga.  Yoga is for everyone.  Please check our list of class descriptions/times to see which class is right for you.  We offer a variety of classes from Gentle, Beginner, Intermediate, and Advanced. These labels are not a reflection of physical ability but rather knowledge of the practice itself and discipline of the student.
Stay for the entire class.  If you need to leave early please inform the teacher beforehand and exit quietly.  We do suggest a rest in final relaxation before hitting the road.
Yoga is a discipline.  Practice regularly.  As a new student, build your practice slowly.  Work toward practicing everyday.  If you are unable to attend a class at the studio everyday start a home practice on those days.  You'll be amazed at what is revealed in home practice.
Finally, our classes end with the gesture and saying Namaste.  This means: I honor the in place in you which is of love, of truth, of light, and of peace.  It is a sign of respect and also recognition that we are all connected as human beings sharing this earth.
Namaste