Are you or someone you know a Veteran looking for an effective method and therapeutic approach to improve your health, mood, and overall well-being?
Morning Glory Yoga Studios will be introducing Yoga for Veterans on January 5, 2017.
---
This class will be specifically geared to meet the mental and physical needs of Veterans through a weekly yoga practice led by Lou Vasquez, former Veteran and Certified Yoga Instructor.  The practice will include physical postures, breath work, and various forms of meditation. Special guest, Dr. Sydney Kroll of Pineywoods Psychological Services, will lead a bimonthly mindfulness-based meditation before class to be included in membership.
The class is also suitable for people of various fitness levels. Poses will be modified to meet individual needs. Students should wear comfortable, moveable clothes and will remove their shoes during the class. A yoga mat is recommended but not required.
Where: MGY2, 409 East Main St.
When: Thursdays, 4:00-5:00 pm
Who:  Lou Vasquez, USMC Veteran, 200 Hour Certified Yoga Instructor
Cost:  $35/month
Please email [email protected] or call 936.715.8353 (cell phone of Amy Sanford, owner) to reserve your spot and/or with questions.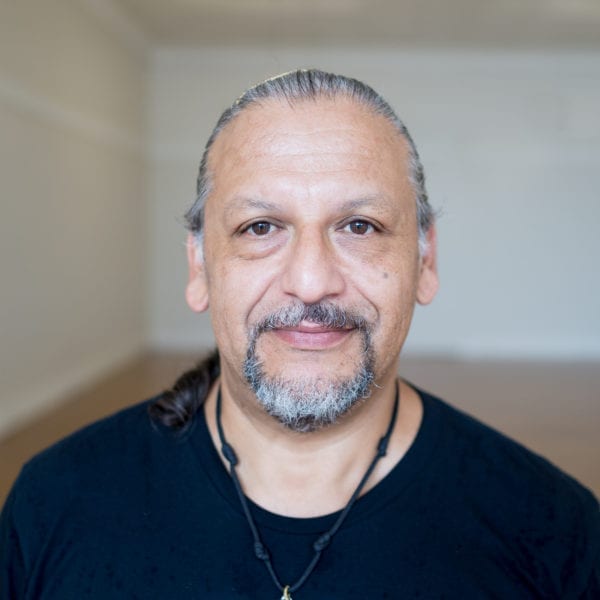 I started practicing yoga poses on my own while living in the Caribbean. When I moved to Nacogdoches TX. I started practicing seriously at Morning Glory Yoga Studio and have incorporated my Yoga practice into my everyday life. I have now become a student of the yogic lifestyle to include asanas (poses) and the other seven limbs of Yoga. The life experience that I bring with me into my practice include serving as a United States Marine, an educator for CPS (Chicago Public Schools), Legal Aid Para-legal, Entrepreneur, Patient advocate (UTMB) and other miscellaneous service related en devours. I received my certification through the Kingwood Yoga Wellness Center under the B.K.S. Iyengar tradition and am registered with the International Association of Yoga Therapists (IAYT).