Please join us in our newly renovated studio, MGY2, this Sunday, September 11th at 2pm!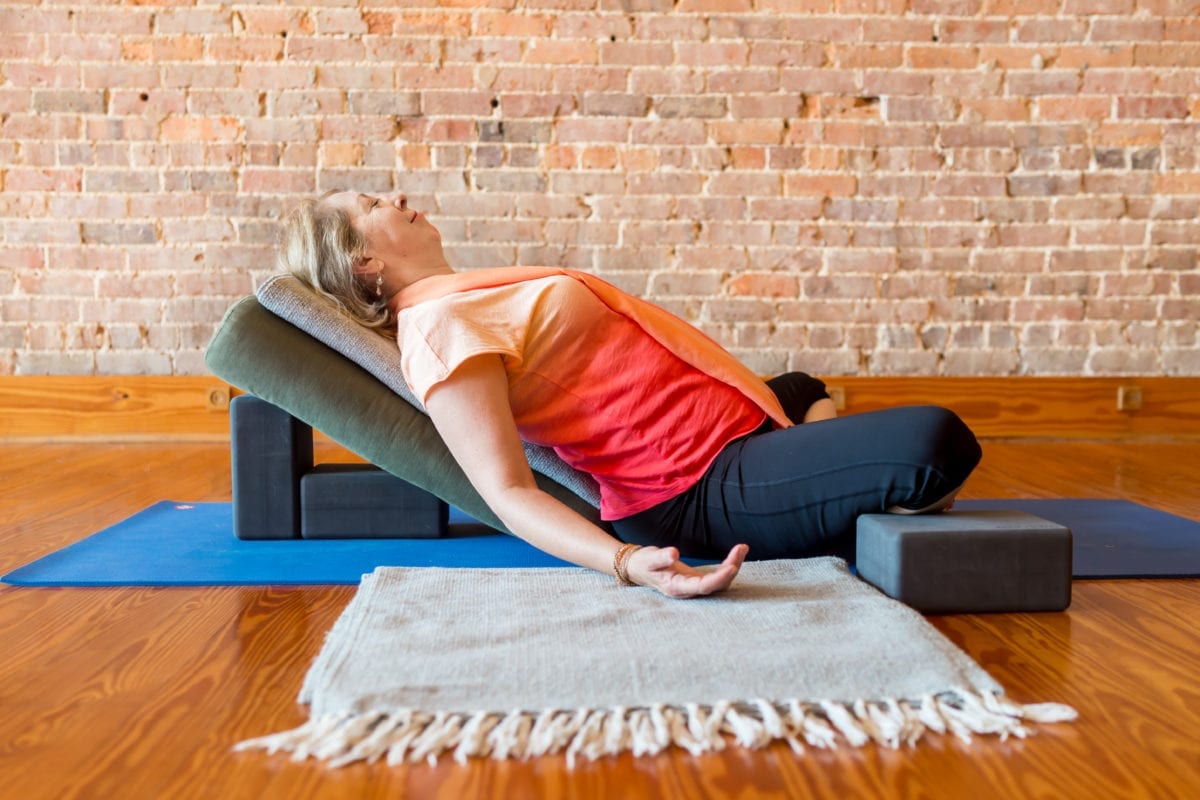 Come and meet our newest teacher, Glenda Webb, and enjoy an introduction to Restorative Yoga, a style of yoga new to our regular class schedule!
---
 Restorative Yoga is appropriately named as it restores, relaxes and renews the body and mind to a calm and deeply relaxed state.  Yoga poses are supported with blankets, blocks, and bolsters as breathing techniques are coordinated. The body is supported in the asana for up to ten minutes which allows the body to progressively relax, reducing stress and anxiety.  This benefits overall health, reduces the effects of stress related diseases, promoting balance in a culture that prides itself in multitasking.
---
As you know, this Sunday is 9/11.  We chose to introduce this class on this day intentionally to hold a safe and comfortable space for all to practice stillness, reflection, and unity.  We hope you'll join us.
---
 Where: MGY2, 409 East Main Street, Please use North entrance
When:  2:00 – 3:15pm
Cost: Donation (suggested $10)
---
*If you have your own props please bring any or all of the following:
1 Bolster

2-4 Blankets

2 Blocks

1 Eye Pillow

2 Sandbags
---
Beginning September 13th, Glenda will teach Restorative Yoga on Tuesday and Thursdays at 5:30pm at MGY2.