Friday, 07.28
6-8pm
Meditation and the 7 Chakras: Understanding Consciousness and Spiritual Growth
The concept of the 7 Chakras has been around for thousands of years and offers a deep understanding of human consciousness. By familiarizing ourselves with this system, we can gain valuable insights into our own behavior and the behavior of those around us. Moreover, the Chakra model serves as a guide for our spiritual development and progress.
In this workshop, we will provide a comprehensive overview of the psychological aspects underlying the chakras. We will explore how modern psychology and medicine have drawn from this ancient model to shape their practices. Additionally, we will teach you meditation and pranayama techniques, enabling you to experience and regulate your creative energy as it flows through the subtle channels of your body and ascends through the 7 chakras.
By participating in this workshop, you will have the opportunity to deepen your understanding of consciousness, enhance your spiritual journey, and gain practical tools for self-exploration and self-mastery.
Saturday, 07.29
10am-1pm
Understanding Spirals, Loops, and Bhandas in Traditional Asanas
Delve into the intricacies of alignment within a range of classic yoga poses, such as mountain, triangle, warrior I & II, cobra, downward dog, and many others. In this workshop, we will thoroughly explore the application of three fundamental principles: spirals, loops, and locks. By incorporating these principles, you can elevate your yoga practice to new heights, both physically and mentally, while also harnessing a deeper energetic connection.
Drawing inspiration from renowned practitioners such as Rama Vernon, Iyengar, and Swami Rama, we will examine how spirals, loops, and bhandas (locks) enhance the alignment and integrity of each pose. By consciously integrating these techniques, you will develop a heightened awareness of your body, refine your poses, and tap into a more profound energetic experience.
This workshop offers an opportunity to expand your understanding of yoga alignment, refine your practice, and cultivate a deeper mind-body connection. Whether you are a seasoned practitioner or new to yoga, embracing these principles will empower you to take your practice to the next level.
2:00pm – 5:00pm
Yoga and the Art of Setting Goals
The practice of setting goals is a crucial skill that brings numerous benefits. When done effectively, goal-setting eliminates boredom and fear, improves focus, and boosts performance.
Goals serve three primary purposes. The first purpose, which is the most obvious, is to enhance the overall quality of our lives. By setting "destination goals" skillfully, we can transform our dreams into reality. These goals serve as the initial steps towards achieving our aspirations, motivating and guiding our actions. The second type of goals, known as "process goals," help us maintain focused attention in the present moment, even when faced with changing external or internal circumstances. When used skillfully, process goals support destination goals by improving concentration and performance. The third role of goals, often overlooked, is their influence on our consciousness. Instead of perceiving concentration solely as a means to pursue goals, we come to understand that the skillful use of goals can be used to achieve specific states of consciousness.
Athletes often talk about being "in the zone," corporations strive for peak performance, and psychologists describe states of flow and peak experiences. In the context of yoga, we refer to this as dharana, the sixth limb. Through practice, we can learn to shift our mental state from boredom or anxiety towards deeper states of flow. By learning to appreciate the present moment and engage fully in the process of our yoga practice, the desired results naturally follow. This session will involve hands-on activities, so come prepared to move and have an enjoyable experience!
Sunday, 07.30
1:00pm – 4:00pm
Fascia: The Interconnected Web of Our Body
As we journey through life, many of us experience stiffness and a decrease in flexibility as we age. However, this process is not inevitable. The key lies in the health of our fascia, as it determines the condition of our body over time. Fascia, the intricate network that spans throughout our entire body like a dense sweater, requires movement, warmth, and proper hydration to remain vibrant and functional.
The significance and complexity of fascia have only recently gained recognition within the yoga community. This workshop aims to delve into the latest scientific understanding of fascia, encompassing its anatomy and physiology. By embracing this knowledge, we can enhance our yoga practice and optimize its benefits.
Join us in exploring the remarkable world of fascia and discover how it affects our overall well-being. Learn how to keep your fascia happy and healthy through the integration of this newfound understanding into your yoga practice. By doing so, you can enhance your body's resilience, flexibility, and vitality, allowing you to age with grace and maintain a vibrant physical state.
Individual Workshops $65

Saturday Full Day $125

Full Weekend Workshops $215.00
Early Bird Discount (before 07.21) Full Weekend Workshops $195.00. Register today and save!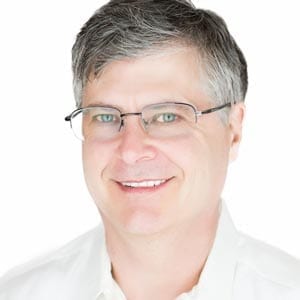 Charles MacInerney, E-RYT-500, C-IAYT,
Charles has practiced Yoga since 1971, and taught since 1989. He is known for his fun and playful teaching style as he leads students into a deeper understanding and appreciation for yoga. Charles is a gifted generalist and as one studio owner put it, "the most out-of-the-box thinker that I know."
Charles was recently recognized by the Consul General of India for his work helping yoga to gain acceptance in Texas by introducing yoga to school teachers, administrators, and eventually directly to students. In addition, Charles has introduced yoga to 4 hospitals, and has taught at 5 universities.
At the University of Texas Charles worked with students, faculty, administration, dormitories, Women's Athletic Program (Track, Golf and Volleyball teams), and Departments of Dance, Music, Art, Architecture, and Kinesiology. In the business world Charles offered workshops and started yoga programs for IBM, Motorola, Apple, 3M, Sematech and dozens of smaller companies.
He teaches ongoing yoga classes in Austin, offers yoga workshops at studios around the country, and leads Yoga & Meditation Retreats as well as Yoga & Writing Retreats throughout the US, Mexico, Costa Rica and Guatemala. He is the founder of Expanding Paradigms through which he regularly presents at National and International Conferences, including the International Association of Yoga Therapy conference. He has written for numerous magazines including the Yoga Journal and is the author of Toxic Goals, Flow, and the Pursuit of Excellence.
Charles is the Founder of the Free Day of Yoga, Living Yoga Teacher Training Program, and the Texas Yoga Retreat. Please visit his primary website at www.YogaTeacher.com, contact him by email: [email protected], or call or text Charles at 512-459-2267.